Global citizens are rapidly increasing their online activity utilising the popularity of Web Development Services. Businesses of all niches and sizes are leaving no stone unturned for maximising their online presence to entice customers. Among various Digital Marketing tools used, Website development plays an integral role in enhancing the customer base. It is an umbrella term used for the multiple processes involved in building a website for the Internet or an intranet. It is a meticulous technique that involves extensive coding, beta testing, debugging, designing, security configuration, and many more. 
Earlier, web developers used CSS, HTML, and JavaScript to develop and design websites. As technology advanced, various bespoke tools were created to make it easy for anyone to build a website. Tools like Content Management System helps to manage the content for a webpage, while the designing aspect is done by coding software. Today, web development has developed into an industry of its own.
Numerous web development companies such as Digital Next Technologies have established themselves as leading innovators in providing web solutions on the Internet. They provide web development solutions and services to businesses and clients who want to build personalised websites and establish an online presence.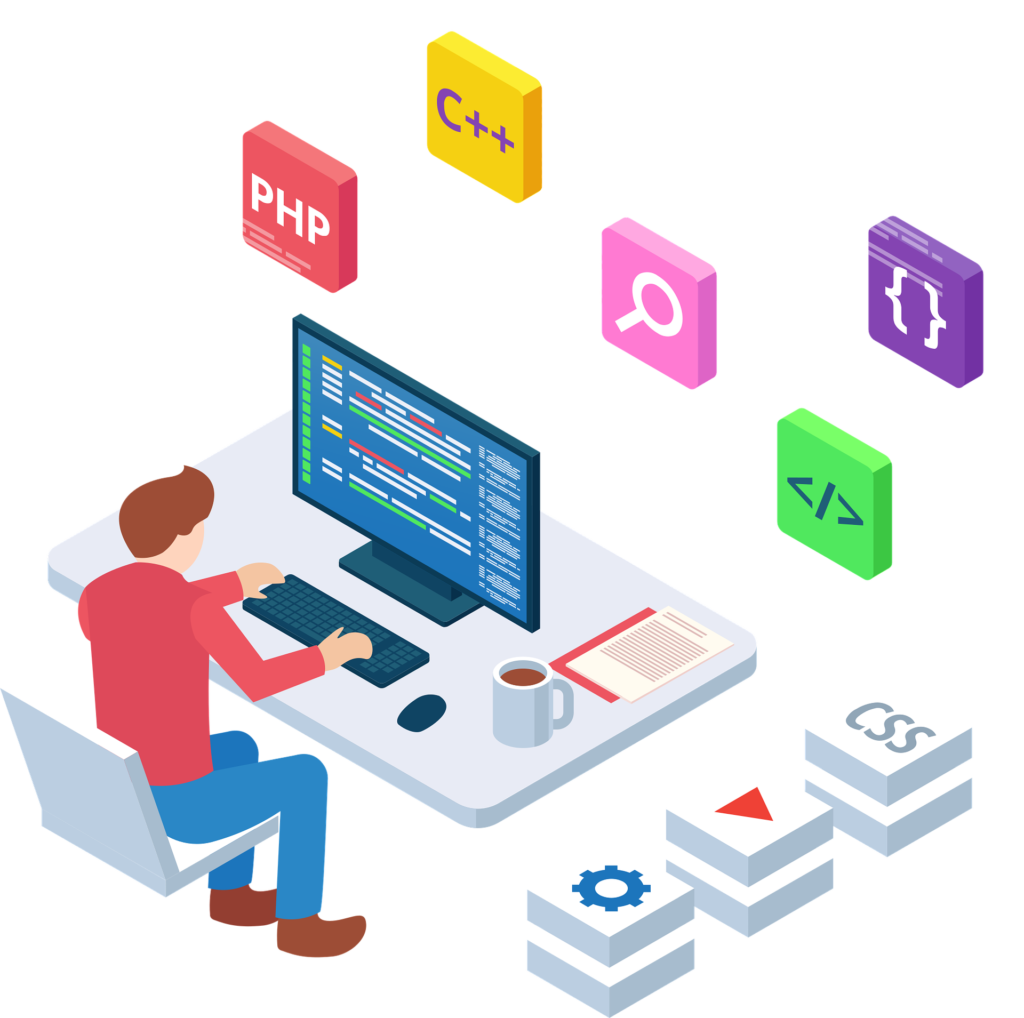 Companies who offer web development services differentiate their services based on three criteria:
Front-end Services create the site's visual features, such as the layout, navigation, graphics, and other aesthetics.
Back-end Services focus on managing servers, operating systems, APIs, and databases, ensuring that websites function smoothly behind the scenes.
Full-stack Services constitute both the front-end and back-end of website development.
Additionally, the other web development services available for your business on the market are:
Setting up online platforms for e-commerce,
Developing customer-oriented web applications for dynamic and interactive consumer experience.
Mobile app and web development to ensure cross-platform compatibility and availability across multiple devices.
Online tools and services (IaaS, Paas, or SaaS), which is highly useful in managing your cloud model business,
Website development based on your target consumers (B2B and B2C enterprise),
UI/UX Designs for more visual-based communications for your website and app
The Internet has become a platform for you to establish your business brand. It is a place of intense competition to ensure that your online presence is as broad as possible. If you are looking to get a competitive edge for your business, Digital Next Technologies has the right solution for you. We provide a wide range of digital marketing, SEO, SMM and web development services to make your business reach new heights. Our team of professionals gives you benefits based on your business's requirements and ensures top-notch quality every step of the way.