In a sitemap file, you can outline the pages, videos, and other resources on your website and the relationships among them. Search engines like Google look over this file to make their indexing of your website better. In addition to providing helpful details about these files, a sitemap informs Google of the pages and files you consider most important for your website. For instance, the most recent update date and any language differences. Visitors to a website can find their way around using a sitemap. They turn to your website search if they can't locate what they're looking for in your drop-down menus or menu bar.
A sitemap, which is a blueprint of your website, can assist search engines to recognise, crawling, and indexing all of the content on it. Sitemaps are another method of letting search engines know which pages on your website are the most important.
There are four categories for sitemaps:
1. The standard XML sitemap is the most often used type of sitemap. Usually, it looks like an XML Sitemap with links to different pages on your website.
2. Use a video sitemap to inform Google about the video content on your page.
3. The news sitemap helps Google locate information on websites that have been approved for Google News.
4. A photo sitemap helps Google find all of the photographs on your website.
Significance of Sitemap
You won't be successful until people can find your pages online, regardless of whether your website's goal is to provide amusement, information, education, or simply make a tonne of money. Furthermore, if Google and other search engines can't find these pages when they "crawl" your website, then your work won't just rank poorly—it won't rank at all. Search engines like Google, Yahoo, and Bing can find the different pages on your website with the help of your sitemap. By making your website simpler for Google to read and understand, you may rank for your target keywords more efficiently and get more visitors. This kind of thorough internal connectivity, though, isn't usually practical, much alone feasible. This is especially true if your website is larger and has thousands of unique pages or if you lack the SEO resources necessary to guarantee the accuracy and appropriateness of your internal linking procedures. For instance, Google mostly uses links to find websites. A sitemap is also quite important for assisting Google in finding pages on your website if it is a fresh site with few external hyperlinks. Or maybe you manage a 5-million-page e-commerce website. Google will have a hard time locating all of those sites unless you internal link PERFECTLY and have a tonne of external links. Sitemaps can help in this situation. However, this kind of deep internal connectedness is rarely achievable, let alone practicable. This is particularly true if your website has thousands of unique pages and is larger, or if you lack the SEO personnel required to ensure the appropriateness and accuracy of your internal linking practices. For instance, links are mostly used by Google to find web pages. If your website is brand new and has few external backlinks, a sitemap is also crucial to help Google identify the pages on it. Or perhaps you oversaw a 5-million-page online store. Unless you internal link PERFECTLY and have a tonne of external links, Google will have trouble finding all of those sites. Sitemaps can be useful in this circumstance.
1. Have your sites indexed and crawled more quickly
2. Continue high-value pages' solid performance
3. Aid search engines in finding orphan pages
4. Assist Google in detecting duplicate pages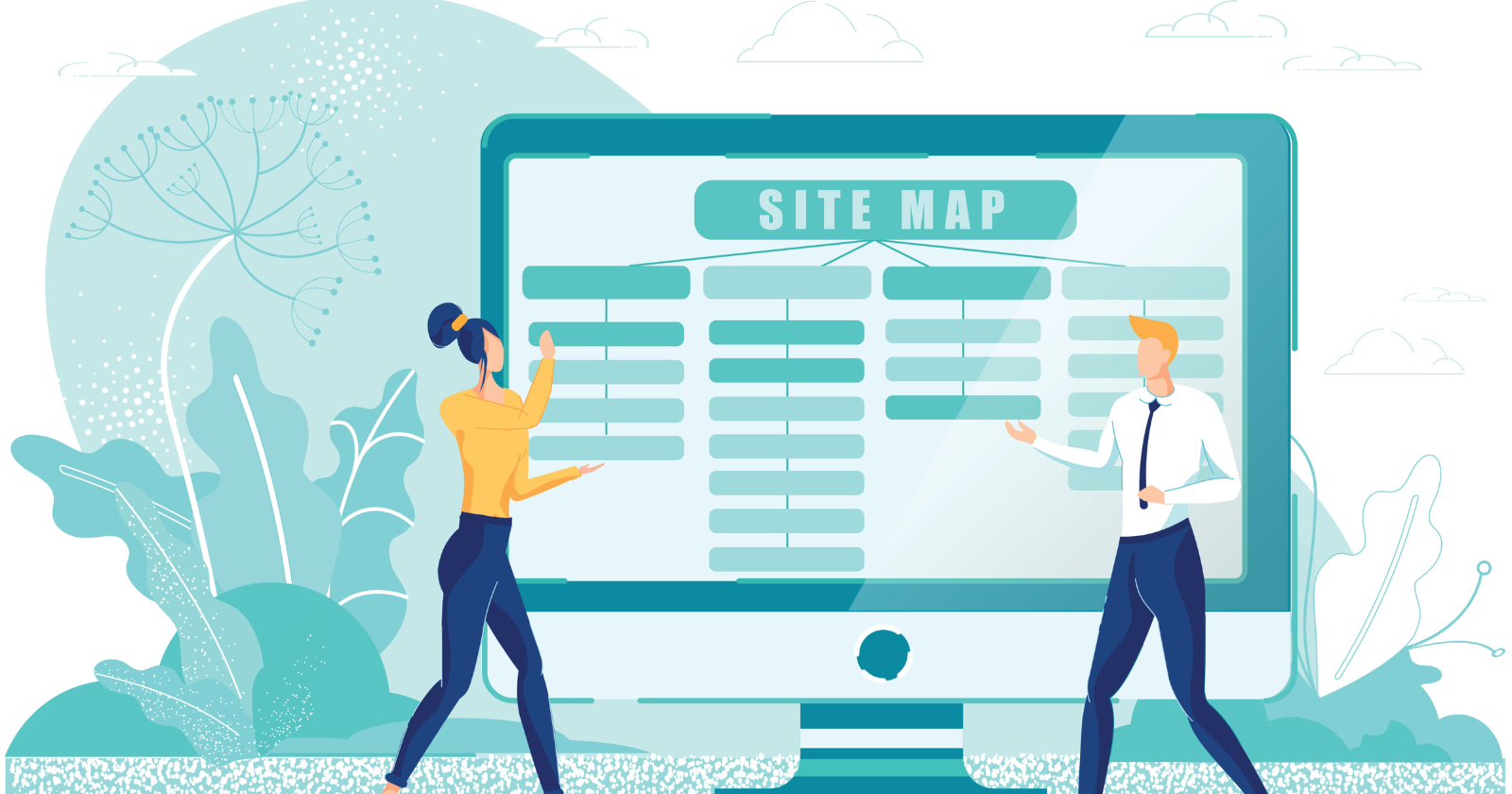 Why Website need Sitemap? Why it's crucial for the website to have one?
Do you need a sitemap for your website? Absolutely. What about a sitemap? That depends on how current your site's navigational structure and connected pages are. A sitemap is not necessary because, if your site is already good, search engines shouldn't have too much trouble discovering it. Sitemaps, however, serve a larger range of purposes, especially when it comes to the crawling of complicated websites or specialized files, as we'll discuss in a moment. Sitemaps are useful for all websites since they improve their online rankings. More people can access your material if you rank higher in search, which is a notable accomplishment.
1. Without external links pointing to your site, search engines may not find it, and on larger sites, search engines may miss the most recent pages that have been added or changed. A sitemap can be essential in ensuring that these are found as soon as possible.
2. Sitemaps play a key role in assisting search engines in distinguishing between news and routine content.
Even if your website is small, has lots of internal links, and doesn't have many rich media components, you should still construct a sitemap. It's simple to do this and can benefit your website's SEO. There are many sitemap-generating tools available for WordPress users, including XML Sitemaps and Yoast.
Conclusion
As you can see, some choices are a little more complex and will call for some background information from you. To quickly and easily construct your sitemap, we advise using a plugin through your website's CMS or website builder.