Lead magnets are essential for increasing conversion rates. While tools can help you get your offer in front of the correct individuals, you still need an offer to begin with. Your lead magnet, whether it's a discount or an eBook, can be the deciding factor in how many new leads you attract. It will also have an effect on the quality of those leads.
One of the most difficult issues that most organisations encounter is developing an efficient lead generation strategy that allows them to acquire quality prospects who can be nurtured into lifetime customers. A lead magnet is an effective initial step in developing your email list.
This article will teach you what makes a great lead magnet, how to do it correctly, and how to create your own very effective lead magnets.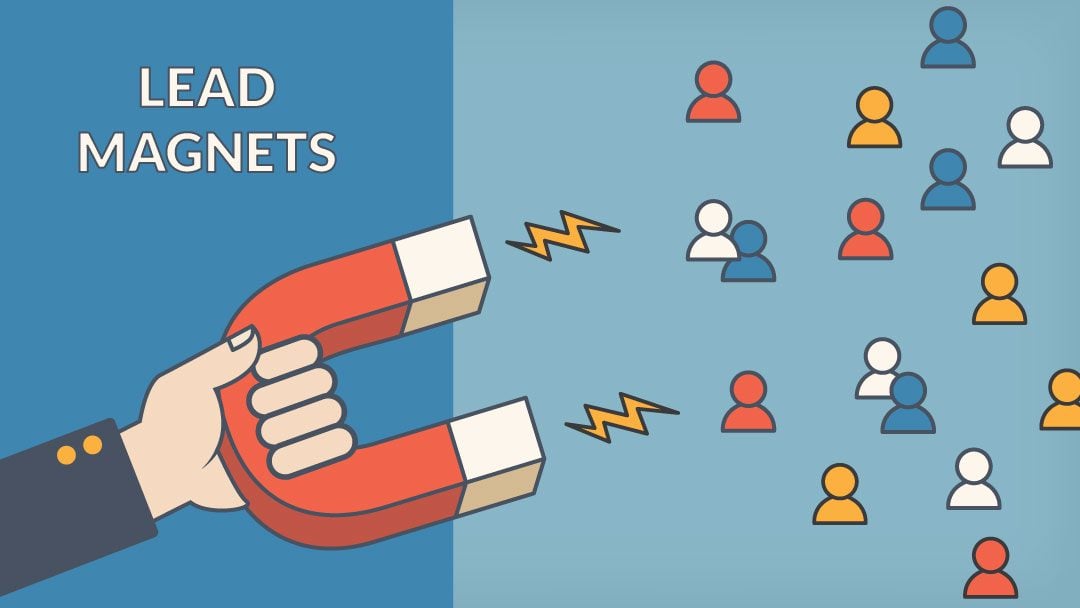 What is a Lead magnet?
A lead magnet entices site users to share information, such as their email address, in exchange for access. This can be in the form of a whitepaper, ebook, or newsletter. It is content that raises awareness while also providing information that assists a potential customer in engaging with and becoming interested in your product or service.
A free product sample, trial membership, demo, or other product/service-related incentive can also be considered as lead magnet examples. Lead magnets must provide value to the reader in exchange for their consent to receive future messages from the company.
What makes a lead magnet valuable?
Relevance: Even the best offer will fall flat if it does not strike a chord with your target audience. It's crucial to note that a huge volume of low-quality leads can backfire spectacularly, costing you a significant amount of time in follow-up. As a result, ensure that your lead magnet provides a useful purpose for a valuable target audience group of yours.
Perceived Value: The most effective lead magnets provide professional insight, insider knowledge, a faster way to complete a task, or some other innovative and unique solution that addresses a real problem for people. How are you going to assist the customer? Will having access to your lead magnet save them time or money, or make their life easier in some other way? Your lead must be able to answer these questions definitively.
Aligned to your business purpose: A great lead magnet fulfils the promise you made while asking for the person's email address. You never want to leave people hanging with a clickbait-style offer that you can't fulfil. The best lead magnets fix enough of the problem so that the individual acknowledges you as the expert and trusts you to take them the rest of the way.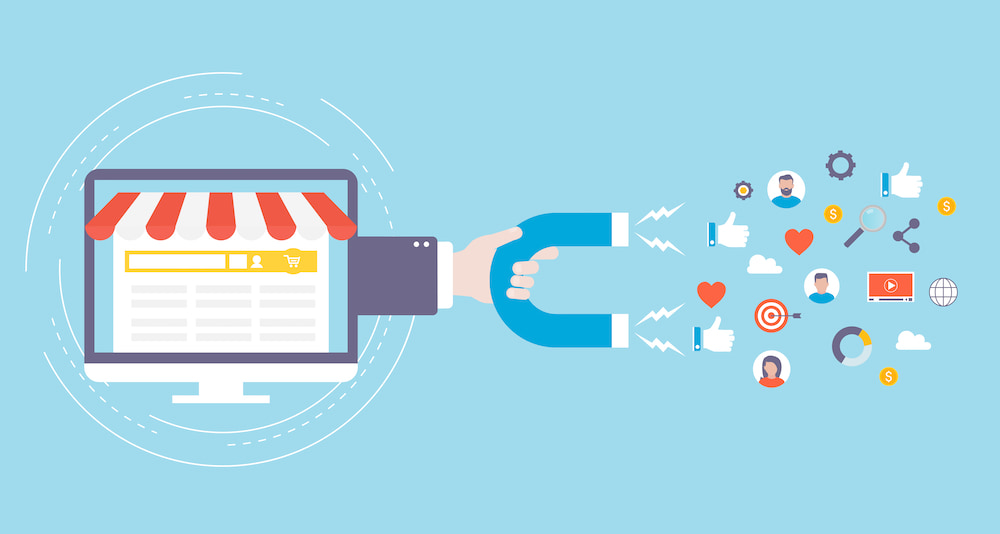 Lead magnet ideas
Checklists: People use checklists for task management on a regular basis, therefore this could be one of the most appealing lead magnets you could present to prospects who are already aware of the benefits. You must provide a checklist that is both relevant to your business and adds value to the lives of your leads.
Templates: Templates or samples are ideal for firms who are already in the practise of teaching their customers. Templates are extremely effective when targeted at users looking for a faster and less expensive way to DIY something.
Lists: There is a plethora of list-style content on the Internet. There's another reason listicles are so popular: they're simple to consume. Lists often do not necessitate consumers sitting down and devoting significant time to reading a lengthy piece of content. They know exactly what they're going to receive because it's written right in the headline. The beauty of listicle content is that it can be anything you want it to be: practical ideas, fast advice, resources (with clickable links), images, or quotes.
Guides on the Internet: Digital guides and reports can be a rewarding endeavour for people who are ambitious and love the process of creating original information. While a template or checklist provides prospects with something tangible to utilise right away, it doesn't teach them much. With a guide, on the other hand, you're empowering them to take issues into their own hands while still sharing your experience.
Webinars and educational videos: If you prefer being in front of the camera, video lessons and webinars can be quite beneficial to your lead generation efforts. Video allows your prospects to see you and your company in action, which helps strengthen the bond.
Discounts or demonstrations: This is an excellent lead magnet for those in the e-commerce company. It may not appear to be innovative, but it is an efficient technique to pique the interest of potential customers on the fence. Typically, by offering a coupon, free trial, or demo, you can attract prospects who are interested in what you do and are on the verge of completing a purchase.
Endnote
Every firm should have email marketing in their marketing arsenal. It's difficult to do, though, when your lead list is small and filled with unmotivated or unqualified prospects. You can easily flip that around and generate an email subscriber list of higher quality leads by using one of the amazing lead magnet ideas above to make your own worthwhile giveaway.