A high-level SEO strategy is essential: Optimizing Title Tags, Meta Descriptions, And Content Details are also important.
On-Page Optimization refers to the process of optimizing individual web pages in order to rank higher and earn more relevant traffic in search engines. This includes optimizing content, HTML source code, and other on-page elements of a website. While optimizing sites and content, we consider several on-page characteristics, including the title tag. It is unlikely that optimizing it alone will result in major ranking adjustments. But, when used in conjunction with other on-page features, it may help to establish crucial context and subject-matter relevance for a page, segment, and site as a whole. In this blog, we'll go over SEO best practices, including how to do keyword research, establish a target term, and correctly optimize title tags and meta descriptions to achieve Google page one rank. All of this work requires a lot of heavy lifting at first, but it is well worth it. As a blog starts to rank and attract traffic, it becomes a perpetual gift.
Let us start with what actually is On-page optimization
On-page SEO (sometimes known as "on-site SEO") is the process of optimizing web page content for both search engines and people. On-page SEO strategies commonly include improved title tags, content, internal links, and URLs.
Off-page SEO, on the other hand, involves optimizing for signals generated outside of your website (for example, backlinks).
For on-page optimization to be effective, a variety of factors must be combined. If you want to improve your performance in a disciplined manner, you must use analysis and frequent monitoring. If a website's structure or content optimization process isn't focused on achieving specific objectives and isn't founded on a careful analysis of the underlying problems, it is of little help.
In severe cases, optimization strategies that aren't based on a solid, scientifically supported plan could have the opposite effect of what is intended, either harming the stability of keyword rankings or lowering input rates.
Move on to the next topic let's continue with the elements of On-page optimization and how to optimize the meta description, title tags, and content to increase traffic.
1) Meta description
Technically speaking, the meta description is an HTML element that tells search engines and users what a webpage is about. In search engine results pages, it shows beneath the page title (SERPs). The URL, title, and meta description comprise a search snippet. Search engine optimization relies heavily on meta descriptions. If done correctly, this will entice users to click over from search results pages.
The website's HTML code includes meta tags. They help search engines understand information about your website. This affects how your website appears in search results. In addition, meta tags tell browsers how to display your website on your device. They can, in other words, ensure that your website appears well on both desktop and mobile devices. This lets Google know that your website is mobile-friendly. This can help your website rank higher in Google's search results. As a result, meta tags are an essential component of SEO. By persuading people that the webpage has the information they seek, meta descriptions may assist increase clicks, traffic, possible conversions, and income.
Use the following best practices to create clickable, effective meta descriptions:
Keep it to less than 160 characters.
Make separate summaries for each page.
On your website, avoid using redundant meta descriptions.
Make use of sentence case.
Be precise, detailed, and succinct.
Just incorporate your goal keyword in places where it makes sense.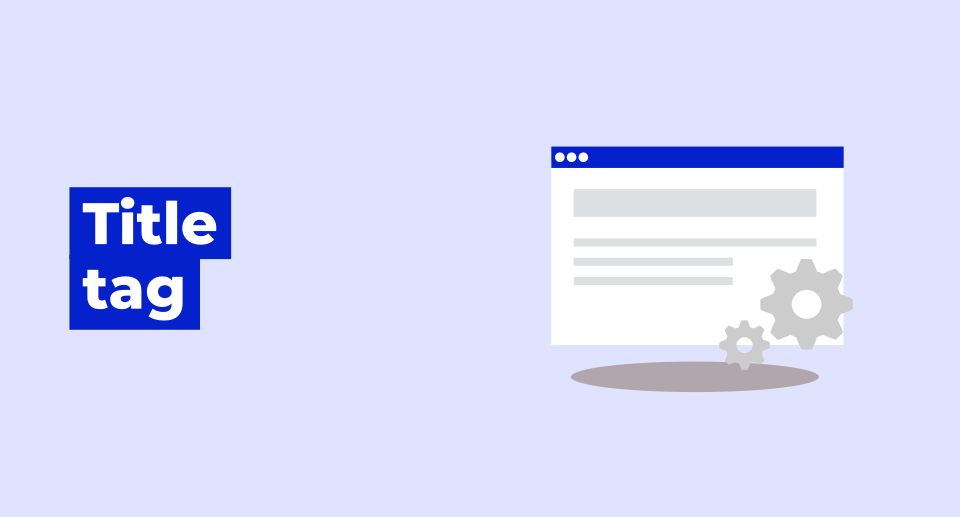 2) Title tags
The title tag and meta description are fundamental SEO factors. Because Google generates snippets using meta tag text, they can have a direct influence on a searcher's choice to click through to your website.
Proceed to the following topic: What exactly are title tags?
The title tag is an HTML element that describes the primary concept of a web page and appears in both the SERPs and browser tabs. It is also known as the meta title, title tag, or SEO title. It is enclosed in title> tags and always appears within the head> element of a page's HTML code.
You may improve the significance of your title tags by
1. Each page must have its own title.
2. The title must appropriately represent the content of the page.
3. Restrict your titles to a maximum of 60 characters.
4. Place the important keyword at the start of the title.
The title tag informs search engine robots about the content of your website and assists them in determining how relevant it is to the user's search query. As a result, a title tag is a vital on-page SEO element that should be optimized for your target term. It can assist you in improving your ranks for the term in your title (and for the cluster around the keyword as well.
How to Make Your Meta Titles and Descriptions More Search Engine Friendly
Let's talk about how to improve meta titles and descriptions for SEO now that you know what they are. Here are some pointers:
1. Reflect the Content of Your Pages
2. Make Them Compelling
3. Optimizing for Conversions
4. Use Keywords
Tools to Help Write Meta Titles and Descriptions
1. Yoast SEO
2. Google AdWords's Keyword Planner
3. Semrush
Conclusion
SEO encompasses a wide variety of aspects, from technical to on-page to linkages and beyond. While no single aspect may make or break a strategy, title tags must be included in the total mix. There are numerous aspects to SEO, but you don't have to be an expert to understand and optimize your website's meta tags. Marketers like yourself may use tools like our SEO checker to assess your pages for SEO status and gain competitive information. These best practices will assist you in optimizing and scaling your efforts, as well as contributing to the proper hierarchy and context for your website.