Online advertising is a type of marketing that uses the internet to promote products and services. Online advertising is commonly used by businesses to market their products and services and build brand awareness online. It is a type of marketing communication where advertisements are disseminated over the internet. These ads are often displayed on websites, blogs, social networking sites, etc. There are many different forms of online advertising including email marketing, search engine optimization (SEO), pay-per-click (PPC) advertising, display advertising, mobile advertising, video advertising, social media marketing, and others. Each method has its own unique set of benefits and drawbacks, and each business should decide which method works best for them. There are various types of Online Advertising and each of them has its own benefit. Let's have a look at various types of Online Advertising.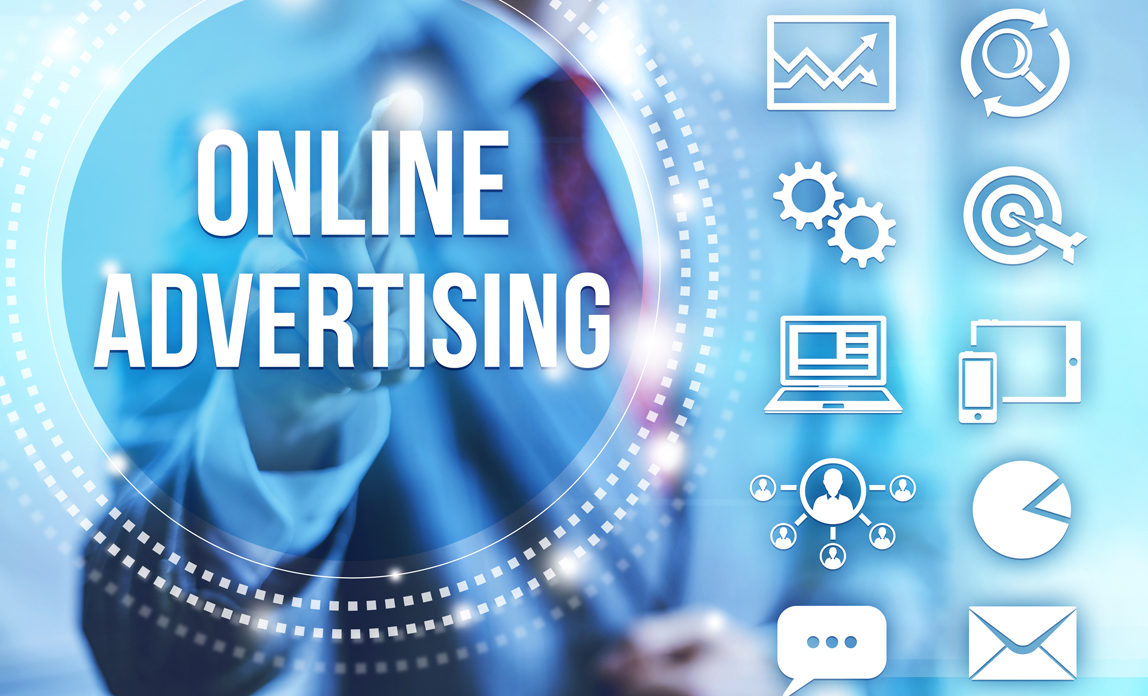 Types of Online Advertising :
1. Email Marketing
Email marketing is one of the oldest forms of digital marketing. Companies have been using email marketing to communicate with customers since the late 1990s. Email marketing is still one of the most effective ways to reach out to potential customers.
2. Social Media Advertising
Social media Advertising is a great way to advertise your product or service. People love sharing pictures and stories about themselves and what they think about certain topics. By encouraging people to share your content, you can gain exposure and create brand awareness. You can use sites like Facebook, Twitter, Instagram, LinkedIn, YouTube, Snapchat, and Pinterest to spread the word about your business.
3. Display Advertising
Display advertising is similar to traditional print advertising. It is often seen at the top of a page. Display ads are usually text-based and appear in places such as the sidebar, header, footer, and above posts on blogs. Display ads are generally less expensive than other forms of online advertising.
4. Mobile advertising
Mobile advertising is the use of mobile devices (such as smartphones and tablets) to display advertisements. Mobile advertising includes banner ads, interstitial ads, push notifications, SMS/MMS messages, and app install ads. Mobile advertising is often considered a subset of digital marketing.
Advertising on mobile devices differs from traditional methods of advertising due to the unique features of each type of device. While desktop computers are commonly used for everyday activities, smartphones and tablets are often used for leisure purposes such as social networking, playing games, and watching videos. Because of the many different ways that people use mobile devices, mobile ad formats need to be tailored to suit the various types of devices and their intended uses.
5. Video Advertising
Video advertising is becoming increasingly popular across all platforms. Video advertising is also known as online video advertising, web video advertising, or sometimes even just video advertising. Companies are beginning to understand the power of video advertising.
6. Retargeting and Remarketing
Retargeting is the practice of displaying ads to people who have visited your website before. Remarketing is the practice of showing ads to people who have already shown interest in your product or service. Both retargeting and remarketing are ways to target potential customers based on their previous actions.
Benefits of Online Advertising
1. Increased Sales
Online advertising is a great way to reach out to potential customers who may not have heard about your business before. You can advertise your products and services online using different methods including social media marketing, search engine optimization (SEO), pay-per-click ads, and email marketing. These methods allow you to target specific audiences based on their interests and demographics.
2. Better Customer Service
A lot of people don't want to deal with customer service reps over the phone. Instead, they would rather use the internet to find answers to their questions. By providing them with information online, you're able to provide better customer service than if you were only offering it over the phone.
3. More Exposure
When you advertise your business online, you're giving yourself exposure to millions of people. If you're trying to get more customers, then this could mean more sales for you.
4. Lower Costs
You won't need to spend money on printing flyers, newspaper advertisements, billboards, etc. You'll only need to spend money on paying for online advertising.
5. Easier To Track Results
It's easier to track results when you're doing online advertising. When you're advertising offline, you'll have to rely on reports from your staff members. But when you're advertising online, you can easily track how many people clicked on your ad, what pages they visited, and how much time they spent on each page.
6. Flexibility
With online advertising, you can change your campaign at any time without having to worry about wasting money. You can make changes to your campaigns whenever you feel like it.