Social media streams and e-commerce are two topics that are frequently discussed. People spend a lot of time engaging in social media feeds and online shopping, whether they do it together or separately. Social commerce is a business model that involves using social media platforms to facilitate online transactions, such as buying and selling of products or services. It aims to merge social interactions and e-commerce to create a more engaging and personalized shopping experience for consumers.
Everyone you encounter is constantly glued to their social media feeds, liking, commenting, tweeting, and sharing information from friends and family.
People can also be mesmerized by eCommerce websites offering them upscale clothing or footwear, home décor and gift items, jewellery, groceries and gourmet foods, contemporary foldable furniture, and high-end cosmetics. Of course, the list is endless given the potential of eCommerce.While you navigate through Instagram, you are keeping up with the news of the day and the activities of your friends. Sometime in the midst, you stumble upon a sponsored post from a clothing company with a model sporting a jumper that you immediately recognize as the ideal fall wardrobe essential. Social commerce refers to the use of social media platforms to facilitate buying and selling of products or services. It combines social interactions and e-commerce to create a seamless shopping experience for consumers.
Fortunately, the picture has a "See Products" tag that leads to a product page with the sweater's price and specifications. You choose your size, hit "Purchase Now," and finish the app purchase in only a few clicks. Without pausing for breath, you resume scrolling through your stream. You might not have realised it, but you have just seen social commerce. Make use of the superpowers of real-time social media feeds from platforms like Facebook, Twitter, YouTube, and Instagram. Market your brand, plan effective marketing and advertising initiatives, and increase the value of your brand on e-commerce platforms. All of this will lead to higher e-commerce conversion rates and a larger clientele.
Let's examine what the term "Social commerce" truly entails.
Social media sites like Facebook and Instagram are used for social commerce, which is the promotion and sale of products and services. Customers may make purchases using this kind of selling strategy without leaving social networking apps.
Social commerce allows consumers to:
1. Recognize brands
2 study products
3. Communicate with customer service
4. Get products
Social commerce, as opposed to social media marketing, allows users to make purchases directly through social media platforms. Or, in other instances, the social media platform may include links that take users straight to the product page of the shop, where they may finish their purchase.
In this article, we'll go over eight effective social commerce tactics that may be used by merchants to increase online sales and foster customer confidence in 2023.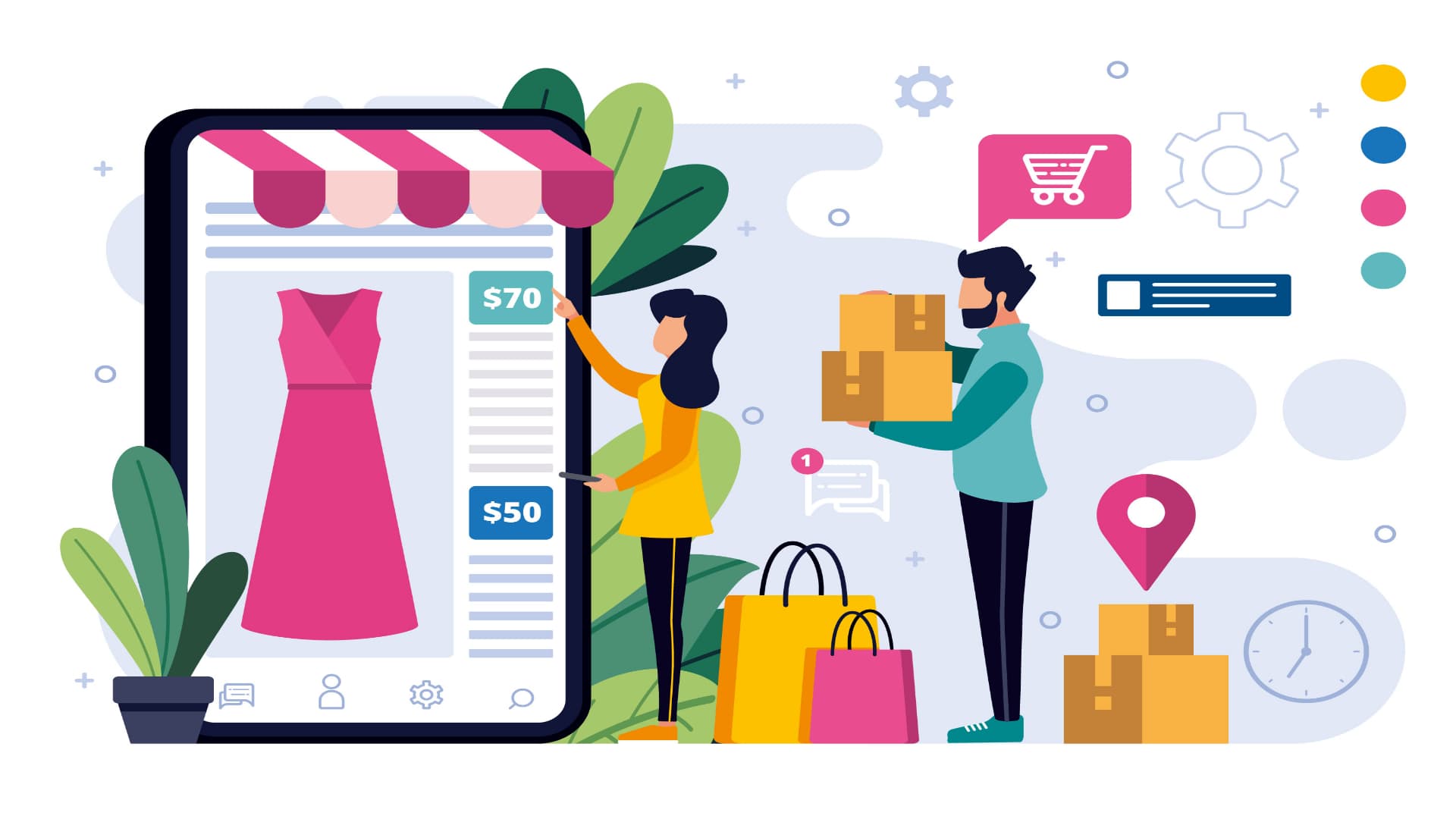 1) Show Social Media Plugins or Buttons
If you do not use this functionality, you could not be more mistaken. A feature that is frequently used on eCommerce websites is the addition of social networking buttons. You may add a variety of social buttons to your website. These are quite popular and highly user-engaging. Instagram, Facebook, Pinterest, and Twitter are the most often utilised social media plug-ins since these platforms correspond to the interests, behaviour, and overall theme of consumers. Remember to only include social media links for platforms where you regularly update your brand's profile or page.
2) Integrate Shoppable Articles With Your eCommerce Site
Making social network feeds shoppable is one of the greatest methods to showcase them on your website if you run an e-commerce business. What would be preferable to your consumers making their own purchasing decisions based on user-generated social media posts? Taggbox Commerce is a fantastic tool that makes it incredibly simple to insert Shoppable posts on your eCommerce website.
3) Organically Utilizing Influencers
Digital word of mouth is a potent tool for adopting social commerce. Your brand will seem more real as you develop more social evidence. So, using influencers to increase your trust is a smart idea. Find the best social media influencers in your sector, establish connections with them, and then watch as your sales increase as a result.
4) Using an e-commerce chatbot to boost sales
Chatbots for e-commerce are the most efficient method to achieve that. Brands can: by utilising an AI-powered chatbot like Heyday by Hootsuite. Connecting and interacting with customers directly across numerous platforms is simple. At any moment, provide pre-and post-sale assistance. Automatically propose goods, provide discounts, and draw attention to specials.
5) Make use of organic influencers and user-generated content
User-generated content (UGC), which refers to the photos, videos, and reviews that users post on social media platforms, is the type of material that consumers are most likely to trust, consider legitimate, and act upon. As a result, marketers may greatly benefit from using UGC.
6) Social interaction
Social listening, according to 67% of marketers, is an effective technique to monitor and comprehend the demands of their clients. Also, it provides priceless information like:
1. Which goods are the most popular
2. Where potential reoccurring difficulties or problems may be
3. The perceptions of your brand among consumers
With the right tools, social media can be a gold mine for your company. Social listening is the process of searching social media for mentions of your company or relevant conversations.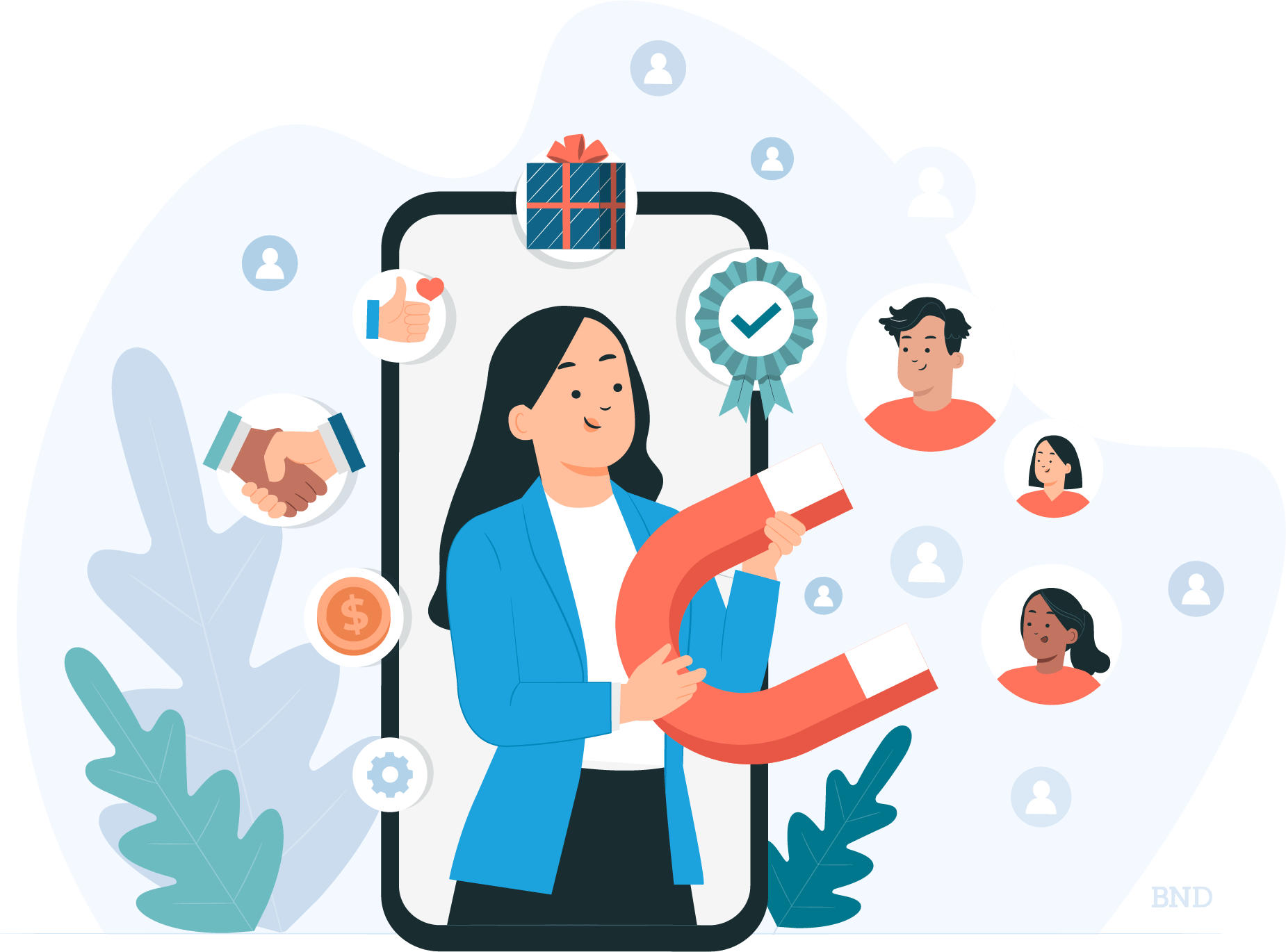 7) Engage Your Customers
Organic influencer programmes adopt a more proactive approach than UGC marketing, which typically involves finding, curating, managing the rights to, and publishing content after your customers have already posted it. You may be creative and particular about the kind of material you want supporters to produce about your brand or items once you've invited them to join an organic influencer group. And studies indicate that they'll be eager to take part.
Conclusion
Social commerce has already had a major influence on the retail sector, and it continues to be a huge potential for firms that can implement successful strategies. Online sales are strategically boosted by social media. For instance, if a company or a product becomes viral online, sales may grow, brand recognition may rise, and there may be more direct connections with customers through promotions and targeted advertising.